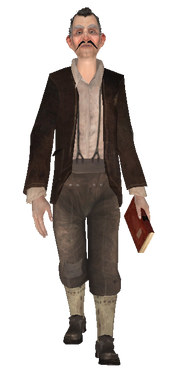 Garod is a minor character found in Shady Quay, Marcuria in Dreamfall. When Zoë sees him, he is concerned that he won't be able to get a book back to the library on time because of the closure of Cold Stone Gate. Later, we learn of his admiration of the Dark People and their collection of books.
While April suspects him of being an Azadi spy, Kian suspects that he is a rebel sympathiser; Zoë merely observes that he seems to be in a hurry.
Ad blocker interference detected!
Wikia is a free-to-use site that makes money from advertising. We have a modified experience for viewers using ad blockers

Wikia is not accessible if you've made further modifications. Remove the custom ad blocker rule(s) and the page will load as expected.